Dr. Robert Smith's Bio and Credentials
Congratulations Dr. Robert Smith for being selected as one of the Top "Super" Doctors in Texas for the tenth consecutive year!
Robert Smith M.D. is board certified by the American Board of Ophthalmology. Dr. Smith received his medical degree in ophthalmology from the University of Michigan Medical School and completed a residency at Wilford Hall USAF Medical Center. He went on to complete a Cornea and Refractive Surgery Fellowship at Emory University. Dr. Smith joined LasikPlus in 2006 and has performed over 84,000 procedures.
Dr. Smith served 20 years in the USAF and retired as Colonel. In the service, he started the USAF Refractive Surgery Program, and as the Medical Director, he performed the first refractive surgeries on fighter pilots in the Air Force, leading to him being locally known as the "Top Gun Surgeon". Because of his experience and expertise, he was selected as the first USAF Surgeon General Refractive Surgery Consultant. His qualifications place him among the top LASIK and refractive surgeons in the United States as recognized by Trusted LASIK Surgeons.
As a National Trainer, he trains and certifies other surgeons to perform refractive surgery.
Dr. Smith loves all sports, especially golf and tennis. He also loves spending time away from the office with his wife and 4 children.
"I enjoy helping folks get rid of their glasses and contacts and obtaining 'fighter pilot vision' for the first time in their lives." – Robert Smith, M.D.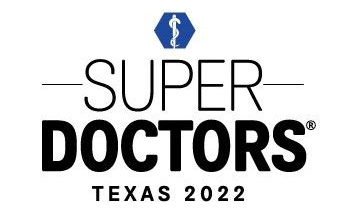 Dr. Smith's Education
University of Michigan Medical School, M.D.
Wilford Hall USAF Medical Center, Ophthalmology Residency
Emory University, Cornea/Refractive Surgery Fellowship
United States Air Force Academy, B.S.
Additional Certifications, Affiliations, & Memberships
Designated as a Top LASIK and Refractive Surgeon in the U.S. as recognized by Trusted LASIK Surgeons
American Board of Ophthalmology, Board Certified
American Academy of Ophthalmology
American Society of Cataract and Refractive Surgery
Society of Military Ophthalmologists
Texas Medical Association
Dallas Medical Society
Named one of the best "Super" Doctors for 10 consecutive years
Nicknamed the "Fighter Pilot Surgeon" thanks to his laser vision correction treatment of Air Force Pilots, who rely on precise vision.